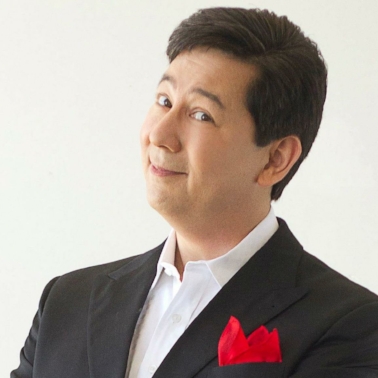 Howdy!
I'm David Hira. Chances are, you know me from my recent Penguin LIVE! lecture or from a magic convention. Up until recently, I was just another guy in the crowd, not much of a "celebrity" in the magic world, except in Texas. Why? The truth is, I've been performing nearly non-stop for the past several decades. Most of my shows are for huge corporations and national organizations. In 2015 I performed 417 shows. (Way too many.)
So why am I going to share every detail, every system, and my entire way of obtaining and keeping clients? Why am I sharing the secrets of how I tweaked my act to get my clients to book me an average of 4 times a year for an average of 17 years in a row?
Because although I am currently at the top of my game, it won't be many years before I'll need to wind down so that my wife and I can spend more time on our mountain with all the grandkids that have been coming along. Also, my Dad always told me that it someone has or knows something that can benefit another, they have a moral obligation to share it. So I want to share my long-guarded secrets to building a career in the entertainment field.
&nbsp&nbsp&nbsp&nbspDo you know what I like most about me? (GRIN)
I love that I don't question a great opportunity when it is thrown in front of me. I just jump on it, take action, and do it. I don't just dream about it. I don't think too much about it, wonder about it, nor do I look for all the downsides. Every single success was because I asked "Why not?", said yes, and took action. And it turned out, I was wildly successful at nearly everything I tackled. How?
There's a trick to why I am so successful. I'm all about shortcuts. In order to get up to speed and learn quickly, I have repeatedly taken the smartest short cuts I know how to take. I simply don't have time to "learn from my mistakes." I would rather learn from someone who has already spent years making all the mistakes...and then have them show me how to do what I really need to do. That is what I did when I opened my restaurant, my jewelry business, my day spa, my med spa, my software business and more. How did I know how to run all of these things? I didn't. I hired experts in the field to give me crash courses and get me up to speed with the REAL inside scoop. It was a smart investment to get me profitable and thriving in the shortest time possible. It ensured my success.
&nbsp&nbsp&nbsp&nbspSo, what's this coaching all about?
I have a lifetime of experience as a performer and businessman and I've developed a system that can be taught and shared. In short, I'm ready to share my life's work with those who have been struggling to make it as an entertainer.
If that's you, I think that you want to be a real, honest-to-God, professional entertainer who is working in the pro-lanes of this industry. I believe you want to be making a professional career out of magic - a real career. I think you're tired of hopping from "job to job" and feeling like you're unemployed after every gig. I think that you want to know the real inside track, not just "what to do," but how, why, and when… and you want someone to give you ALL of the forms, correspondence, contracts and MORE.
In a nutshell, you want someone who has and IS CURRENTLY making a career out of entertaining at national and international conventions, business meetings, and customer appreciation events. Wouldn't it be great if someone like that would TEACH YOU, COACH YOU, AND GIVE YOU ALL THEY HAVE.
&nbsp&nbsp&nbsp&nbspI'm that guy. I'm that guy now.
Like you, I've been to magic conventions, seminars, workshops…nearly all of them. Most teach tricks, some teach routines, and a few sell "marketing systems" but, forgive me, they are untruthful about their own personal successes with the materials they are selling. They sell simple rehashes of others' marketing materials. I'm sure it works for some, but it sure wasn't going to get me a career in magic!
How did I figure it all out my own successful system that has resulted in having clients, not customers? Clients that have booked me an average of 4 times a year? Clients that have been with me for an average of 17 years?
Well, with all that other business experience I forgot to tell you that I was one of the "Sensational Six" (Japan's term for the six of us in the U.S.) who worked together and grew a $600 million electronics firm into a $4.2 billion dollar company. (Yep) I was an Executive, one of the big shots. While I was doing that, I was performing 130 shows a year, built my restaurant and jewelry businesses, started my national continuing education seminar for pediatric nurses (I personally taught over 13,000 nurses) and more.
But, why is the big corporation experience important? Because it is from being an executive on the INSIDE of a giant corporation that I know how companies REALLY make their decisions, how they spend their money, and WHY. It is from this perspective that I threw out all of that other "making money in magic" marketing seminar nonsense, and I created my OWN way of building a career.
Okay, enough about me. By now you have a better understanding of who I am, why I'm sharing this, and why you should come. Mike Arthur coaxed me into creating this week retreat for you, so thank him! He's the guy that I turned to for over 25 years to make me a better performer. (Pros always turn to a Director to make their acts great.) You are lucky to have Mike help you polish your act for this lucrative career. And, quite frankly, you are lucky that he's convinced me to share EVERY DETAIL of how I run my business. Just do what I did, and you can have the career you've been dreaming of, too. The investment is inexpensive for all you get, and because of how quickly you'll make back your money.
I promise to give you my best. I promise to give you everything I've got during the time we'll spend together. I promise that you will not regret spending the time nor the money. In fact, you'll wonder why we gave you so much for so little.
&nbsp&nbsp&nbsp&nbspBetter sign up now before we change our minds!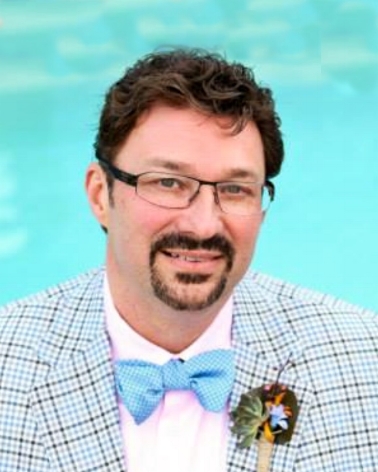 Hola from Costa Rica!
We've all heard the phrase "the magic of theatre." Well, I'm here to tell you that as magicians, we need to also know about the "theatre of magic!" Have you ever seen two folks perform the same effect, but one was just a trick while the other was truly magical? There's a reason why one is so successful and the other isn't. And I'm here to tell you that the answer for that difference is rarely talent. In fact, it may be that the truly magical experience was performed by the guy that actually had less raw talent. Are you shocked? Don't be. What he did have was the insight, the know-how, the savvy of performance. He had the theatre of magic.
&nbsp&nbsp&nbsp&nbspWho Am I?
I'm the guy that everyone has to know, that everyone needs to use, and that no one ever sees. I'm truly "behind the scenes." I'm the director. I'm Mike Arthur.
I have 45 years of theatrical experience that includes hundreds and hundreds of shows. Now I know what I'm about to tell you will sound like I'm tooting my own horn. That's only because I am— a little bit. But I know you need a concept of what I'm about, my background, my credentials, and my philosophy. Having worked with professional, equity, and regional theatre, I've done it all. I'm an award winning actor and director. I've created innumerable, critically-acclaimed set designs. I've taught stage-makeup and I have coached a slew of acting classes.
I am also an award winning magician. I purposely elected to have magic be an avocation; nevertheless, I have performed magic all over Central and South America. I was personally invited by Hollywood celebrities to perform at their private parties. (If you think Dom DeLuise and Gene Wilder were entertaining on screen, you should see them at home!) I also received mentoring through the years from some of the best—Mark Wilson, Carl Ballantine, Scott Hollingsworth, and Gary Ouellet.
&nbsp&nbsp&nbsp&nbspWell, enough about me—sorry about all that—but I needed you to know.
I've been a personal consultant to David Hira for over 25 years. Through the years, when David needed feedback on his act, he would trust me to help. Even successful and really talented performers like David need an outside eye. So recently, when he was needing to refine a new act, he flew to my home in Costa Rica for intensive, one-on-one direction. I had been thinking for years about how I would like to offer that kind of help to other performers. So, I finally decided to take Walt Disney's advice—advice that I had so long quoted to others—The way to get started is to quit talking, and begin doing. I said to David, "Why don't you and I pool our talents and offer all our years of experience and expertise to great magicians who want to be extraordinary ones?" And that's how ActUP! was born.
Theatre is a performing art that is concerned with acting out stories in front of an audience, while using speech, music, sound, movement and spectacle. Isn't that what magic is, too? Well, I firmly believe it should be. And THAT is what makes the difference between someone who does magical tricks and the breath-taking, mind-boggling performance of a real magician. I know the heart of theatre—and therefore magic—is the relationship between the audience and the performer. The performer affects the audience and the audience affects the performer. Film and television do not share that unique quality. That is why live performance has always been a part of the fabric of every culture of the world. And that is why it will never die.
&nbsp&nbsp&nbsp&nbspBut you have to know the secrets that make it all work. And I want to give that all to you.
Now I know I've probably made my point. But there is one last thing I want—no, I need—you to think about. I'm going to use the theatre again to make a point about magic performance that just seems to be unknown, unnoticed, or ignored by everyone. Everyone but the best, that is. They know.
The key element of acting, the proper use of emotions and conflict, propel the audience into the world you are trying to create on stage. Obviously when acting is poor, the audience isn't connected. Then a terrible thing happens. They watch everything as an outsider—they maintain their distance—and they become critical. You know this because you've been in that kind of audience, haven't you? The same is true with magic.
When your presentation is convincing they are IN the moment with you and the magic of theatre occurs. It happens when the audience is transported to your world, no longer outsiders, but living the moment themselves. But there is an added twist and benefit for magicians! When the audience is on the journey with you, they no longer are critical but supportive. And with that, your ability to direct them will conceal the "secret."
I want you to come on a spellbinding journey with me and my good friend, David. Come share a week with us in magical Costa Rica—the backdrop always sets the stage, you know. I promise you'll be bewitched and you'll return with all the tools you need to go from great to extraordinary.